This is the third part of the write-up for my JMT trip in June 2015.
Red's Meadow to Tuolomne Meadow
Right next to Red's Meadow, Devil's Postpile draws thousands of visitors  every year. But soon after I got back on trail, everything quieted down again.
I settled down at Thousand Island Lake on Jun. 17th. Albeit beautiful, the section between Garnet Lake and Donohue Pass was heavily infested by mosquitoes. In fact, situation was so bad that mosquitoes looked more like smoke until you got closer. Headnet is strongly recommended.
Next day, I crossed the 11,000 feet Donohue Pass at around noon, officially entering Yosemite National Park. After the pass, it was an endless descent into Upper Lyell Canyon. The SOBO hikers I met didn't look thrilled.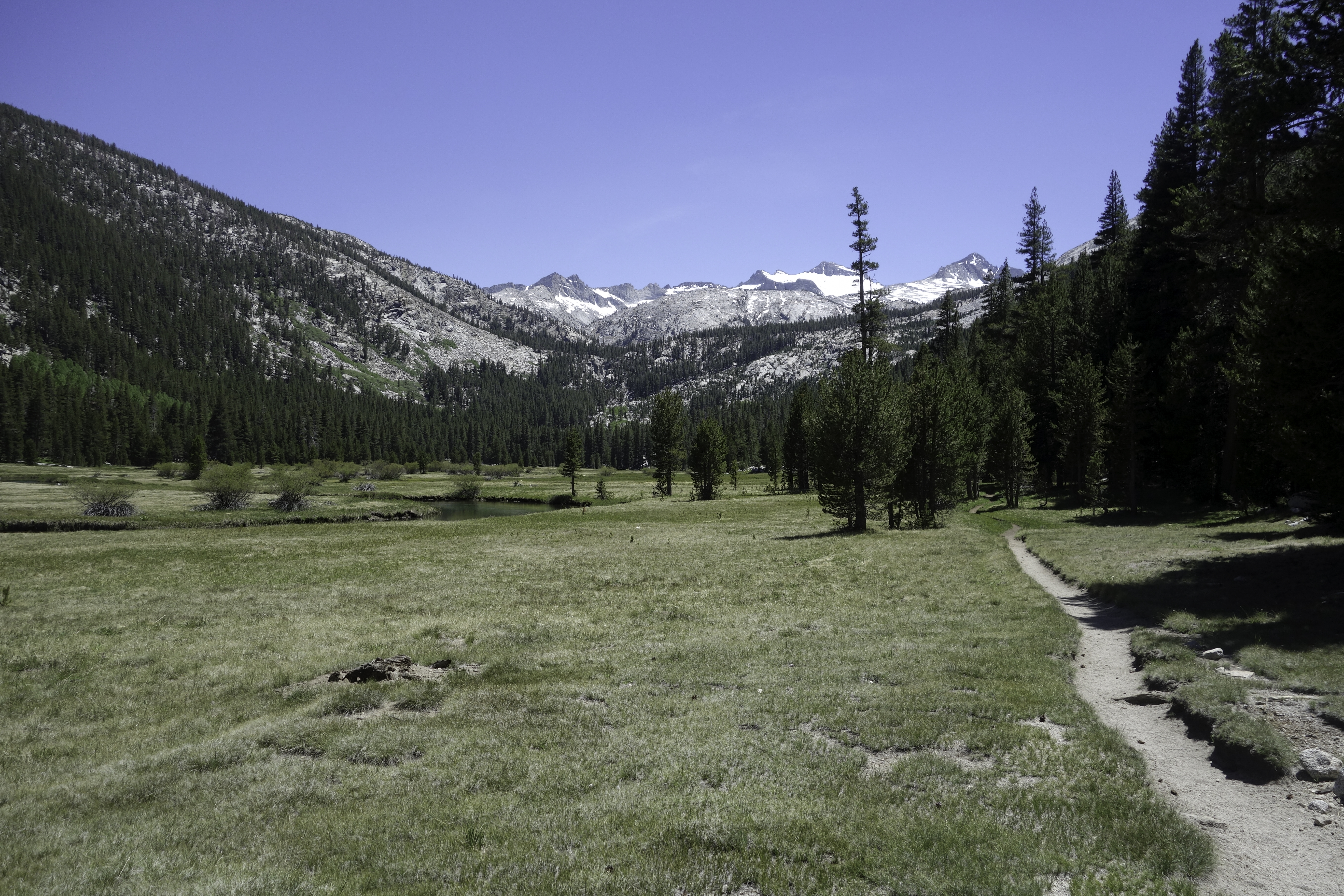 Tuolomne Meadow to Happy Isle
At 5pm, I arrived at Tuolomne Meadows. I got confused again when the GPS path suggested me continue on a ramp leading to Tioga Road (Bring a map folks!). There were shuttle buses standing by, running along Tioga Road. So I hopped on the bus, and was dropped off at Tenaya Lake. Camping is not allowed within a mile of Tioga Road, regardless of the kind of permit you hold. So I had to hike further south into the park, looking for a lake the bus driver told me about.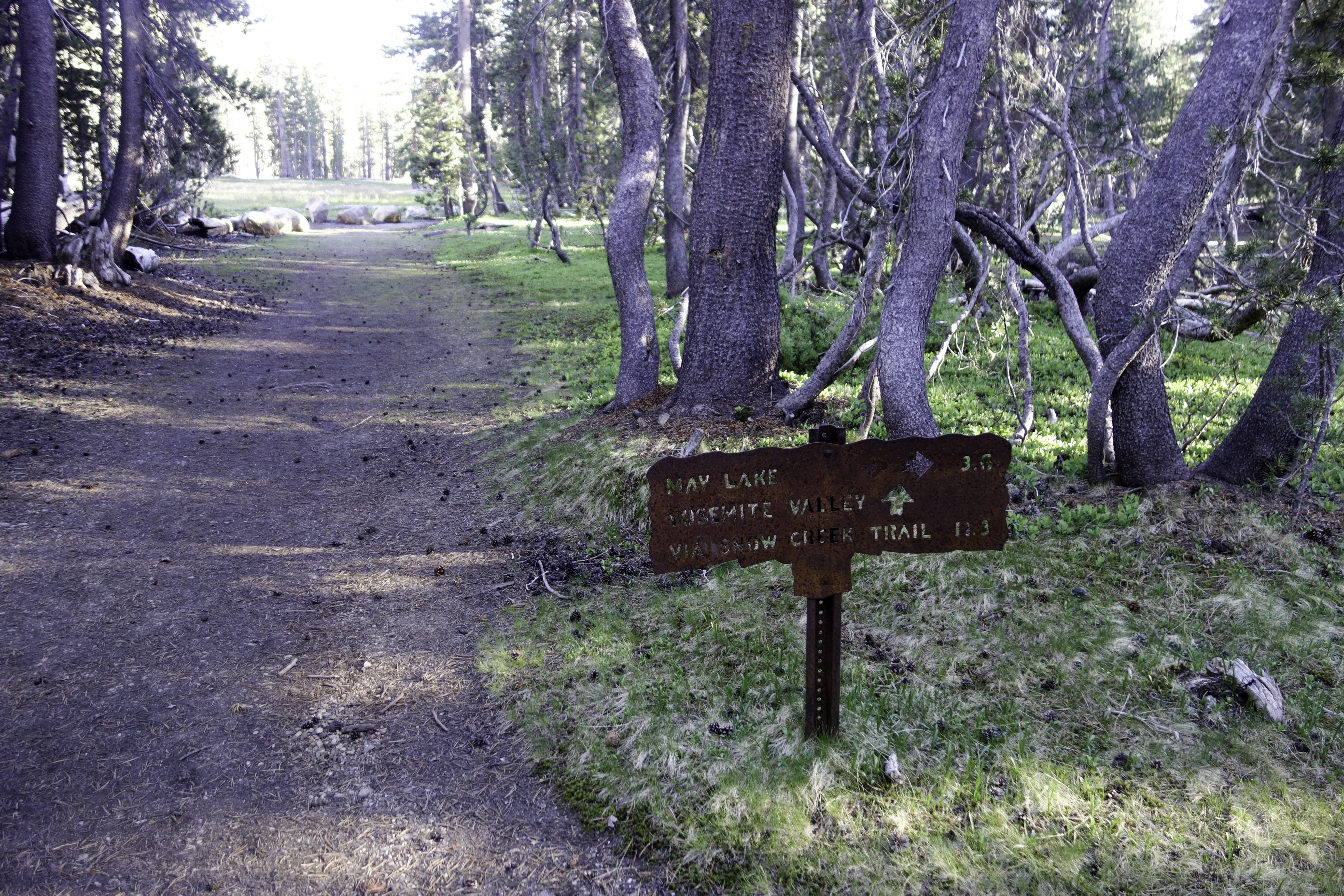 This was not a very smart move. It was getting dark and I didn't have any idea how far I needed to walk. All I had was a TOPO map from the tiny screen of my GPS device. The trail was all uphill and mosquitoes were everywhere. I also ran out of water at Tuolomne, so there was quite some urgency. Two hours later just before dark I got to the unnamed lake. Surprisingly it was quite decent, much better than I had expected. By taking this route, I bypassed Cathedral Pass and shaved a day's hike off.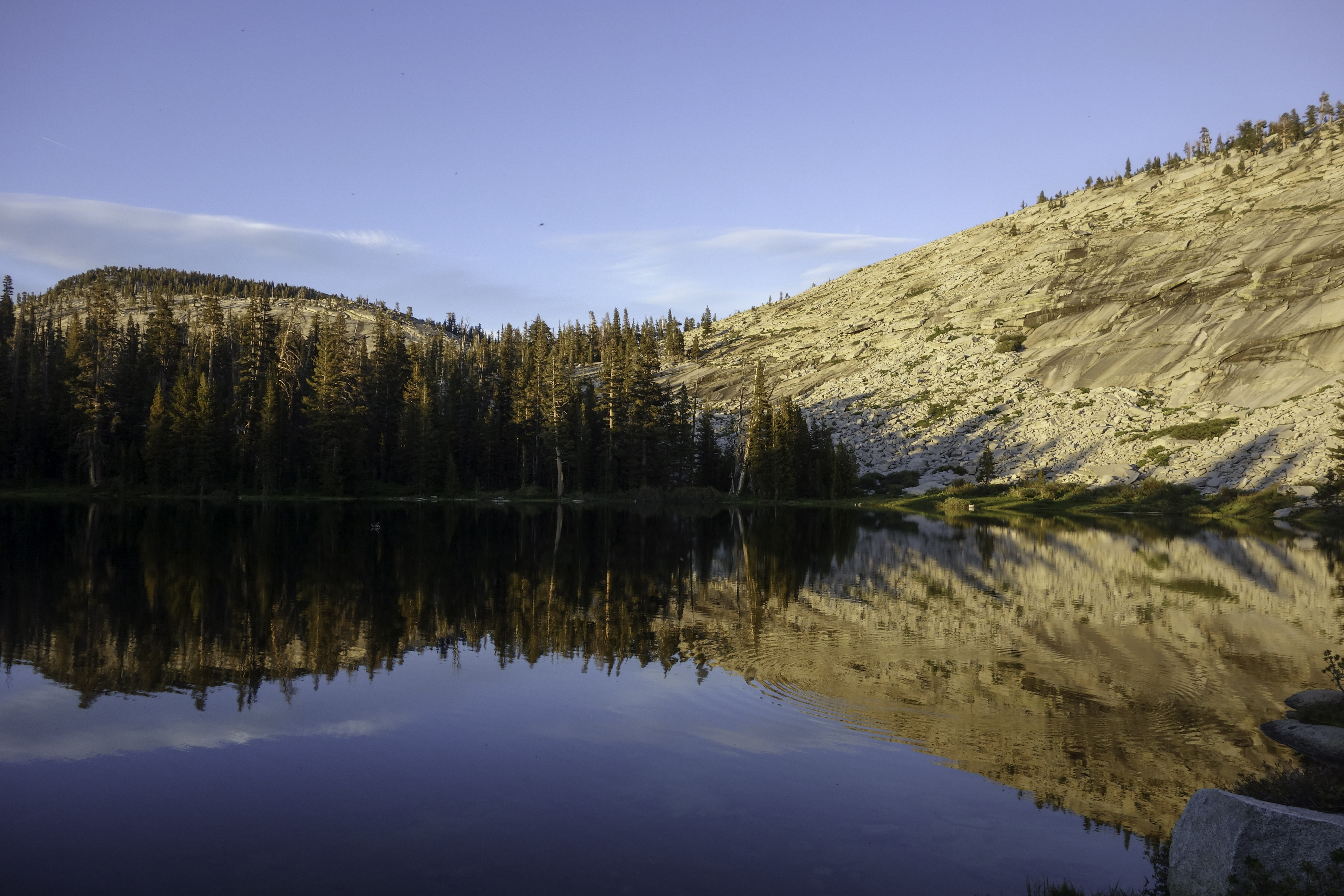 Jun. 19th was my last day on JMT. I could barely contain the anxiety. I was expecting an easy hike, but there's still quite some ups and downs until Half Dome. A hike up Half Dome requires an additional permit. From what I heard, rangers were present checking the permits, so a sneak-up was out of the question. Afterwards trail passed by Nevada Fall and the last couple of miles of JMT was a steep switchback dropping 2000 feet in elevation. Eventually after much struggle, I got to the bottom of it, the official trailhead of JMT - Happy Isles. And it marked the end of this two-week hike.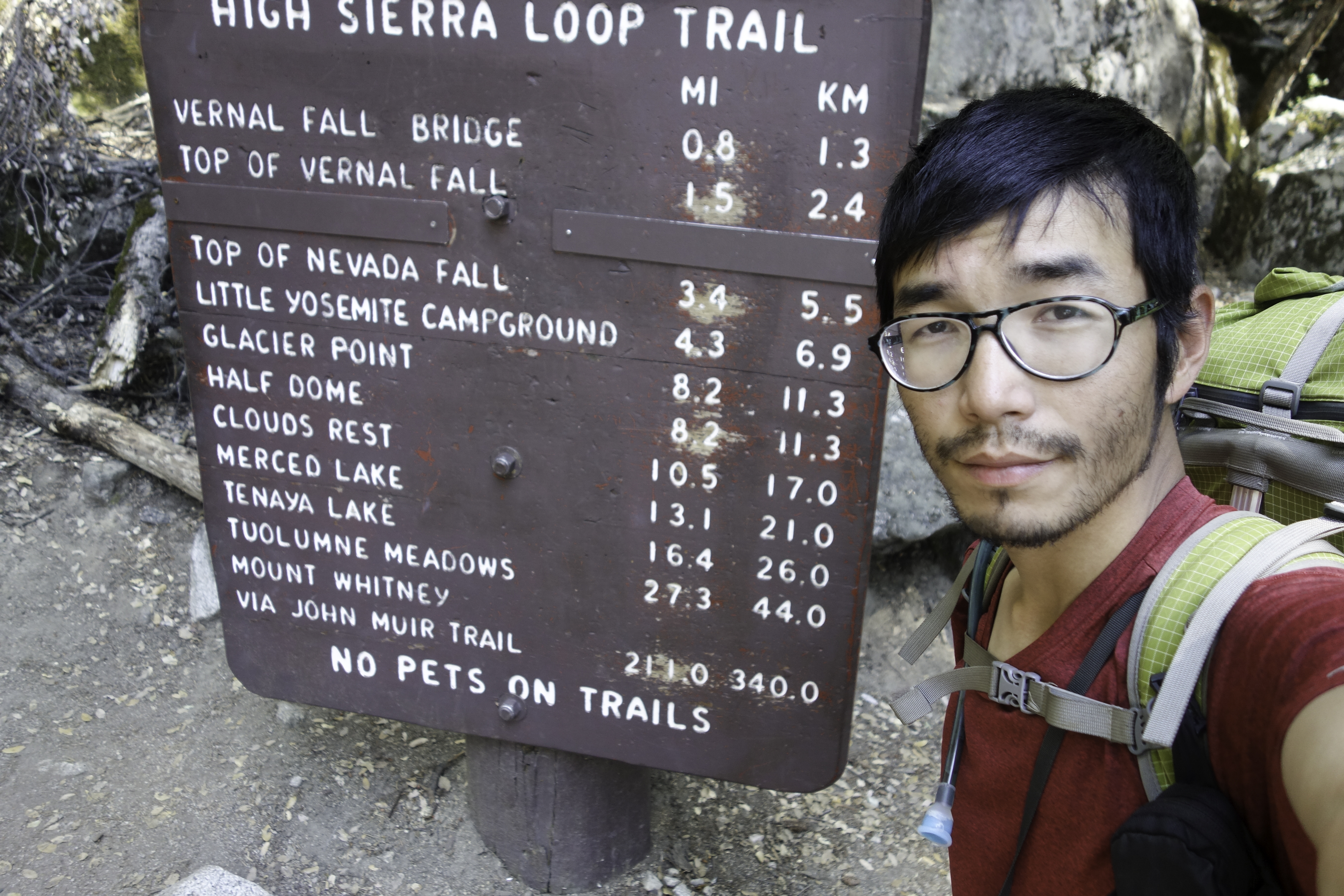 From Happy Isles, there's a scheduled shuttle bus that takes you to the visitor center. From there YART bus run a couple of times per day to Merced.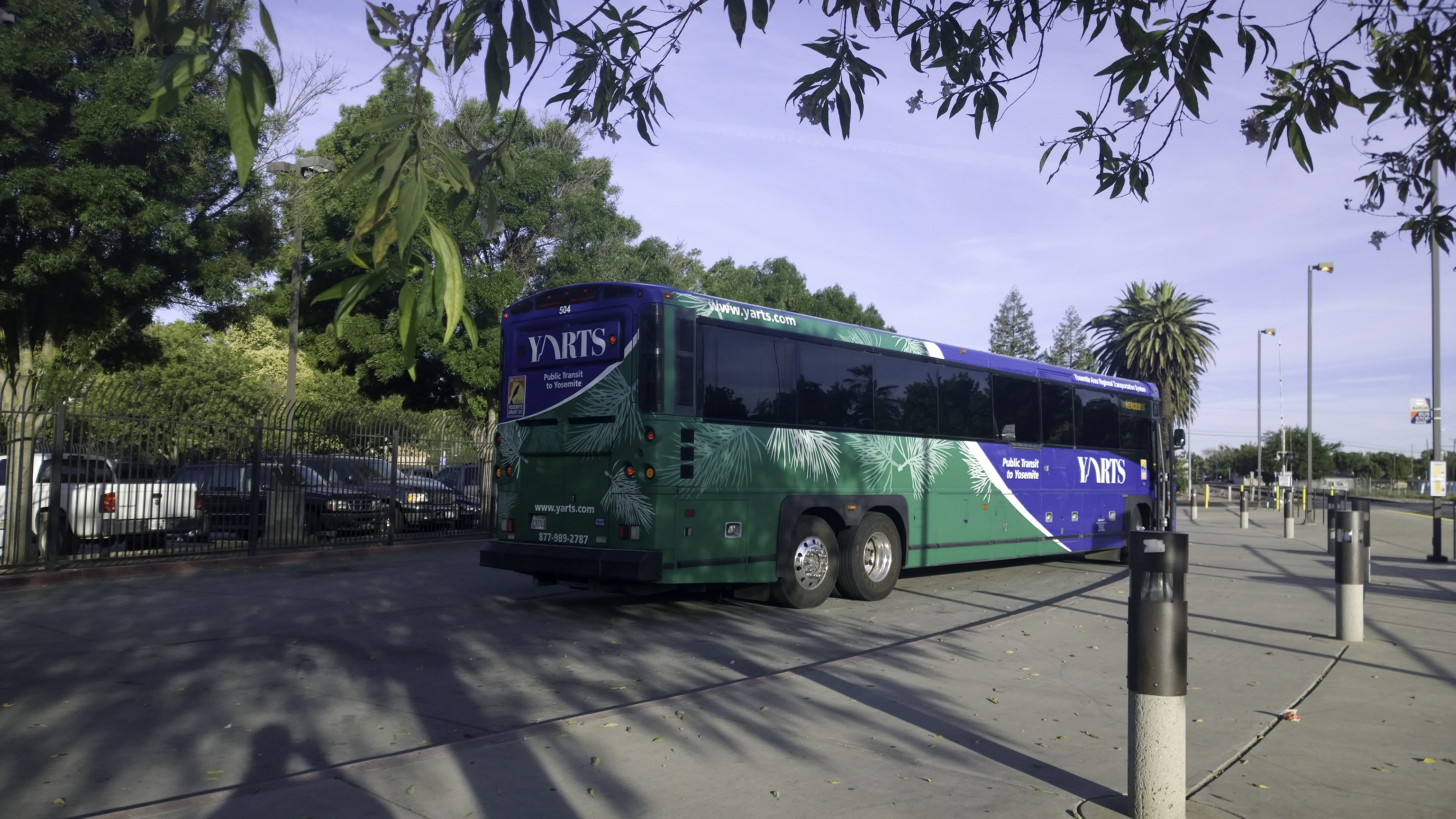 Merced
Perhaps I was in the wrong neighborhood, but the shabby buildings and strip malls on 16th Street reminded me of the good old PG county. Hotel room was dead cheap though, so all was good. The next morning I boarded Amtrak and left for San Francisco.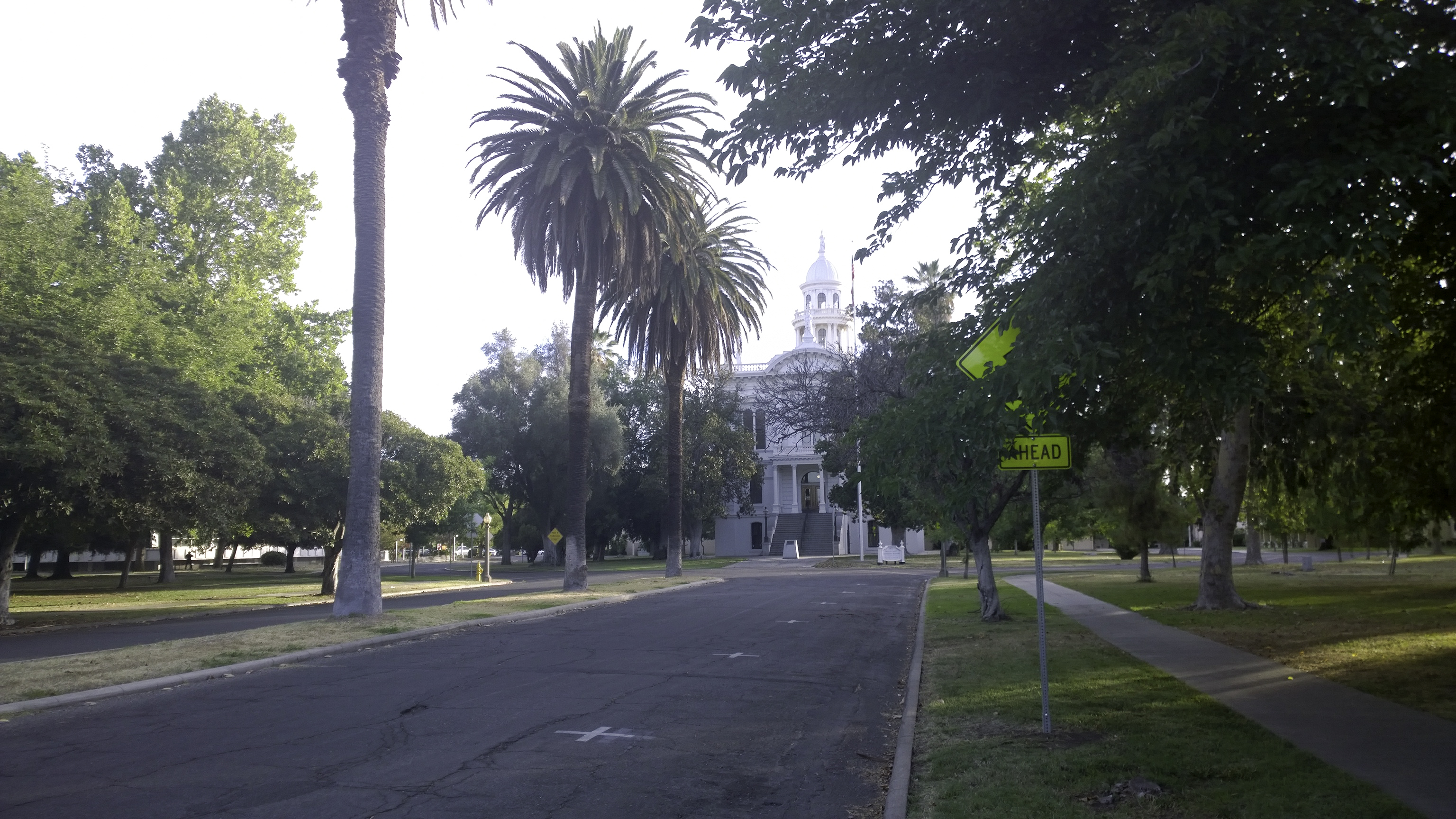 ---