Machu Picchu is Peru's most famous landmark. I visited the site on Jan. 3rd, 2015.
Lima to Cusco
The short one-hour flight from Lima to Cusco cost 200USD, yet most tourists still choose the plane option. For a good  reason. Cusco is located on the other side of Andes. Bus ride from Lima took 20 hours. However as a frugal traveler, I went with the bus without much hesitation. I came back to Lima from Huaraz on Dec. 30th. By the time I got to La Norte Plaza at Lima, the only available seat was a CIVA cama económico at the very last row next to the restroom. On a tight schedule, I took that seat so I wouldn't waste another day at Lima. It was not a pleasant trip. I sat next to a mother with her child on her lap. And the baby kept spitting. The tiny TV in the bus kept showing the Expendables in Spanish over and over. I didn't bring enough water and was dehydrated. At the end of Dec. 31st, when we finally arrived at Cusco, I got really sick and had to ditch my initial plan to hike the Salcantay Route.
To be fair, view on this cross Andes road trip was not bad at all. My return trip was on Cruz del Sur and it was an enjoyable ride. I think whatever company, as long as it's not económico, it should be fine.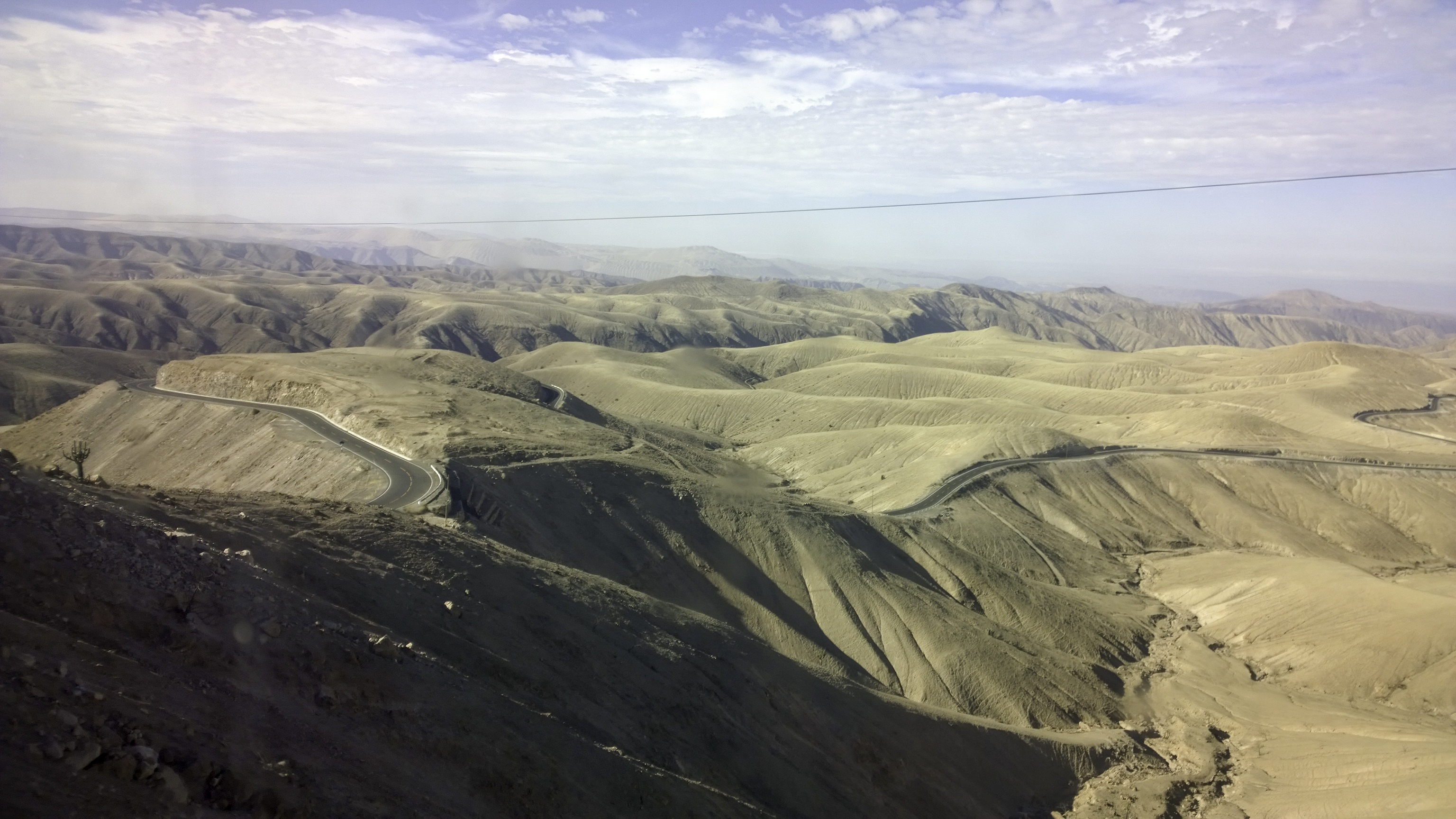 Cusco
Most tourists would stay at San Blas neighborhood, and limit their activities around Plaza de Armas. It's after all where most of the tourist attractions are located. I don't think the city lives up to the hype. A day tour is enough. Most Inca architectures have been destroyed by the Spanish centuries ago. Qoricancha is basically a Christian church with some Inca ruins in it. Meh.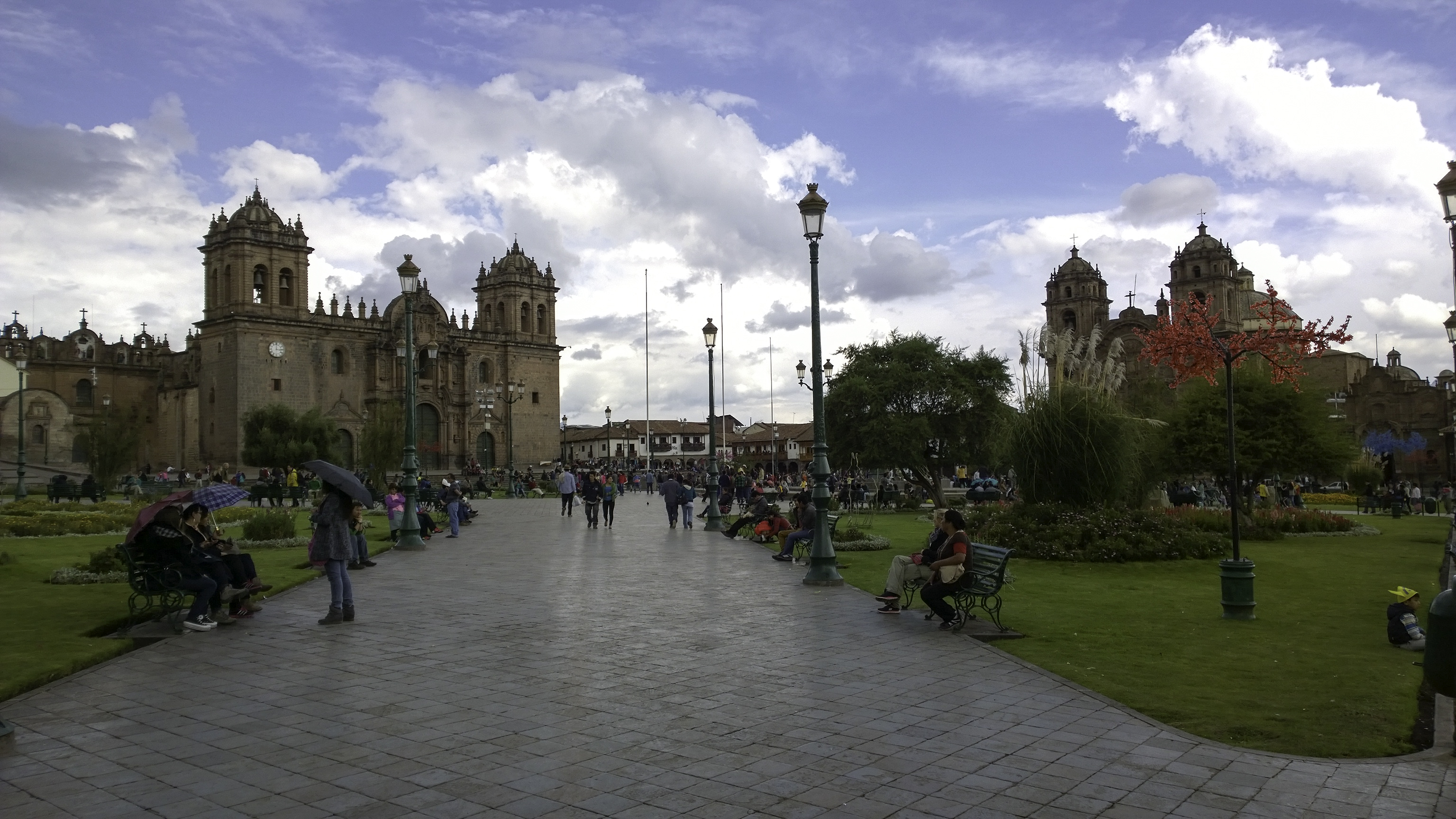 Cusco to Machu Picchu Pueblo
There are numerous articles on the internet detailing the route (e.g. the International Rambler).
From Cusco take the combi and get off at Santa Maria. From Santa Maria there should be a few collectivos waiting right on the other side of the street that would take you to Santa Teresa. At Santa Teresa transfer again to the hydroelectrico, the end of the road and the starting point of a 10 km trek to Machupicchu Pueblo following the train track. Sometimes it's also possible to get directly from Santa Maria to hydroecletrico.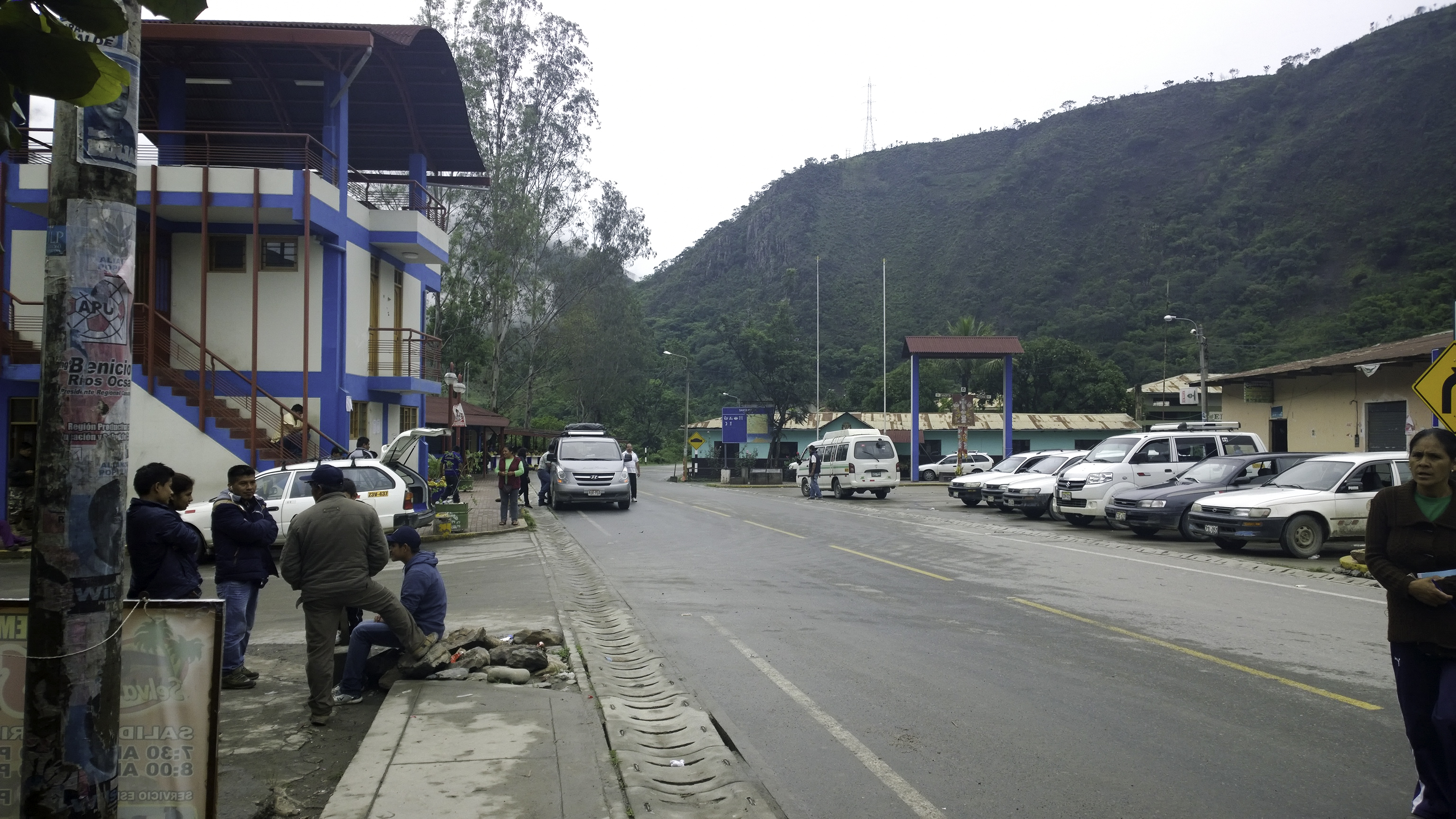 This might not be a well-known approach 5 years ago, but by the time I was there in 2015, it got so popular that there were hundreds of people walking on the track. In fact, there was even a market at the hydroeclectrico, and a few hostels alongside the track. Trains occasionally passed by, but at a fairly slow speed.
Machupicchu Pueblo
Machupicchu Pueblo used be called Aguas Calientes, but the name was officially changed recently. After all, Machu Picchu is why anyone would go through all the trouble to visit. It's not surprising at all that everything was overpriced in this chaotic, tourist-infested town.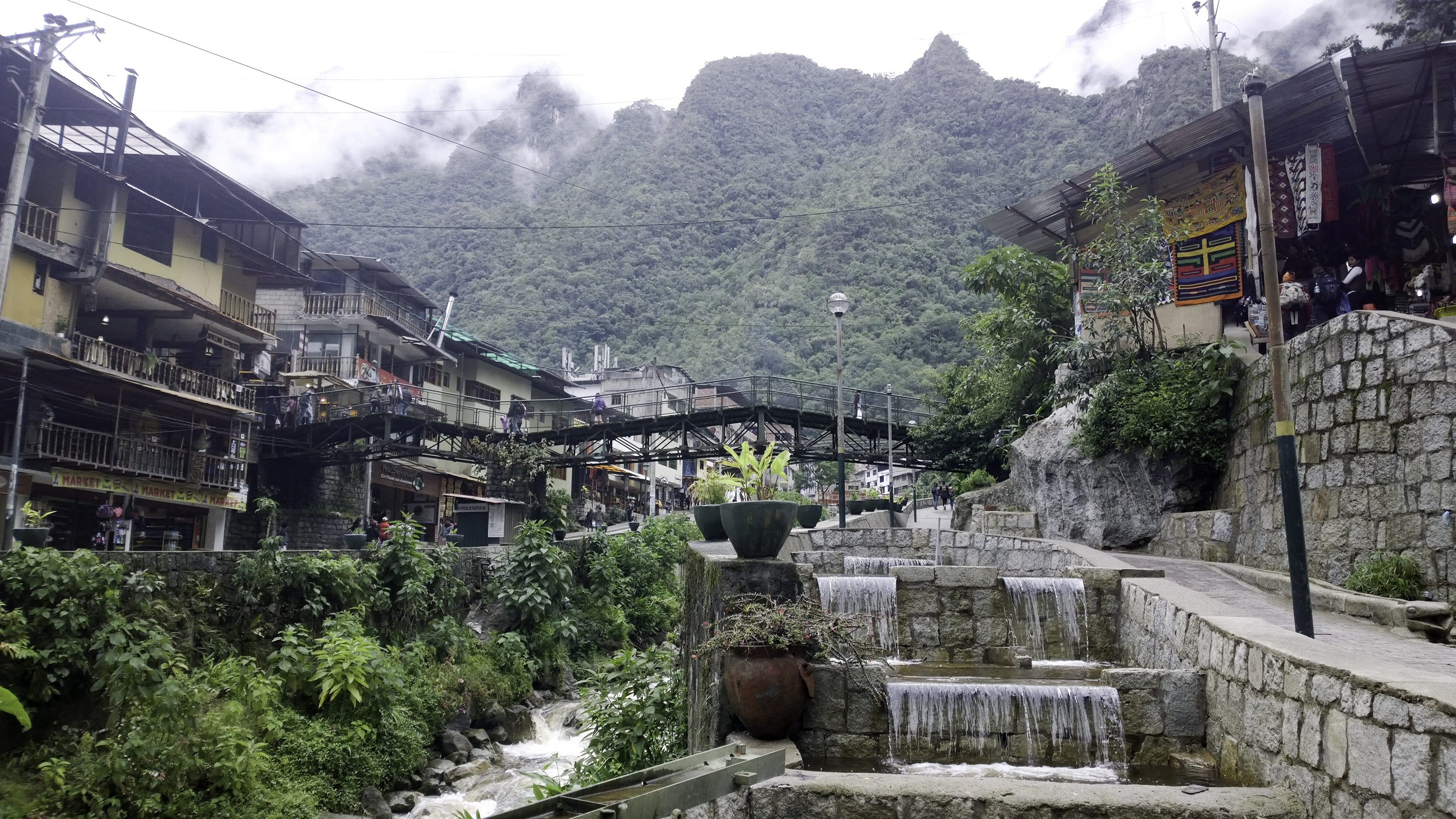 Machu Picchu
From Machupicchu Pueblo, you can either walk or take a bus to get to machu Picchu. I took the bus, but the walk which follows a steep switchback, is definitely doable.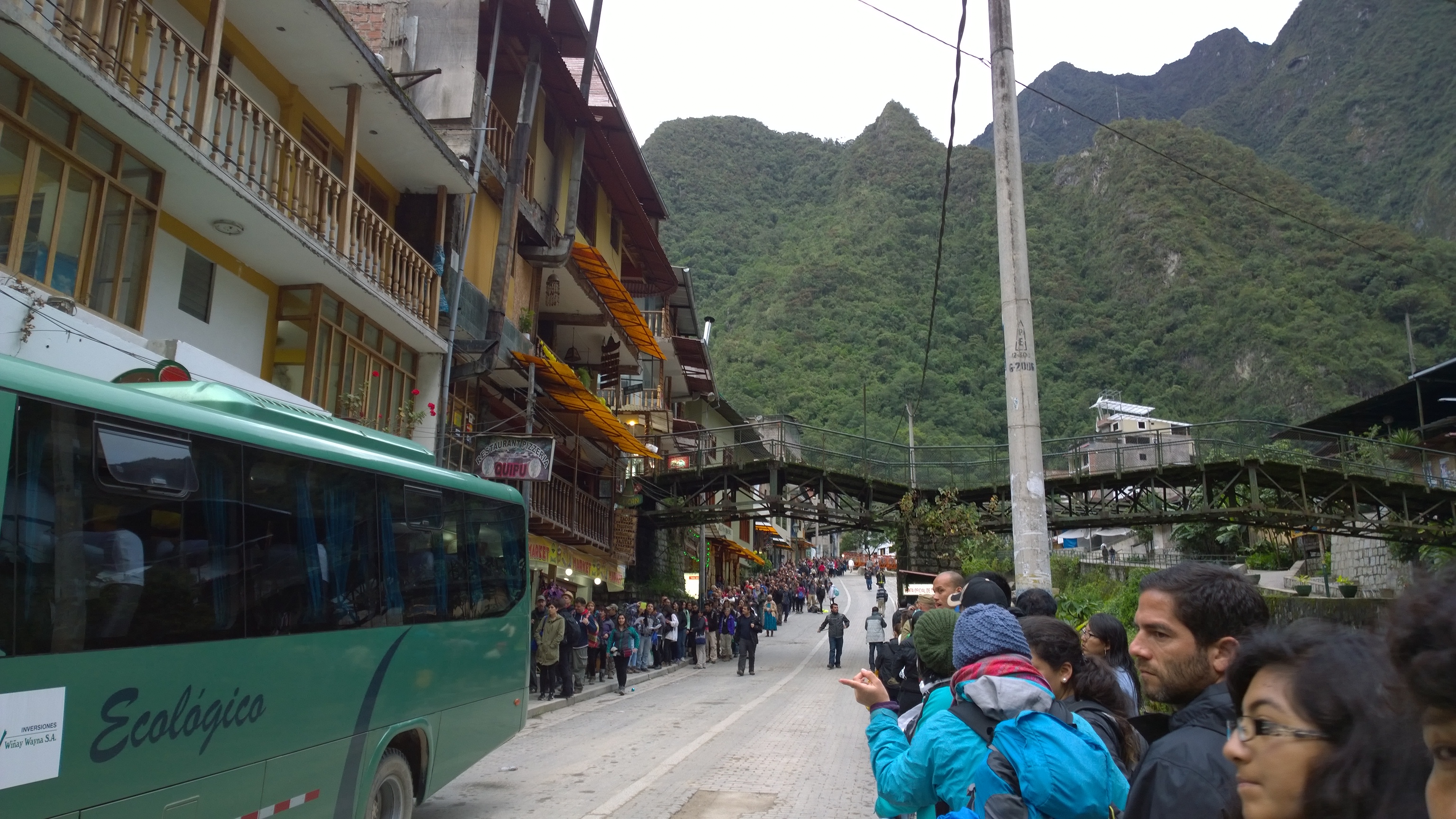 Ticket was about 150 sols for foreigners. Students get half price. I was told that it didn't have to be an international student card, a regular one issued by the university was enough. I wish I had known that beforehand. Tickets can be booked online, and I strongly recommend booking in advance, especially if you want to visit Huayna Picchu ( the mountain at the back). There's a quota for the number of visitors every day, and they fill out fast. I wasn't able to get the Huayna Picchu permit, but did snatch a pass to Machu Picchu Montaña (the mountain at the front).
There's not much to talk about the visit itself. January is right in the middle of a monsoon season. It rained a couple times during my visit. And it did get chilly with the rain. So I suggest taking a rain coat with you if you are visiting during the wet season. Other than that, it took some time to get to the top of the the montaña, but the view was cool.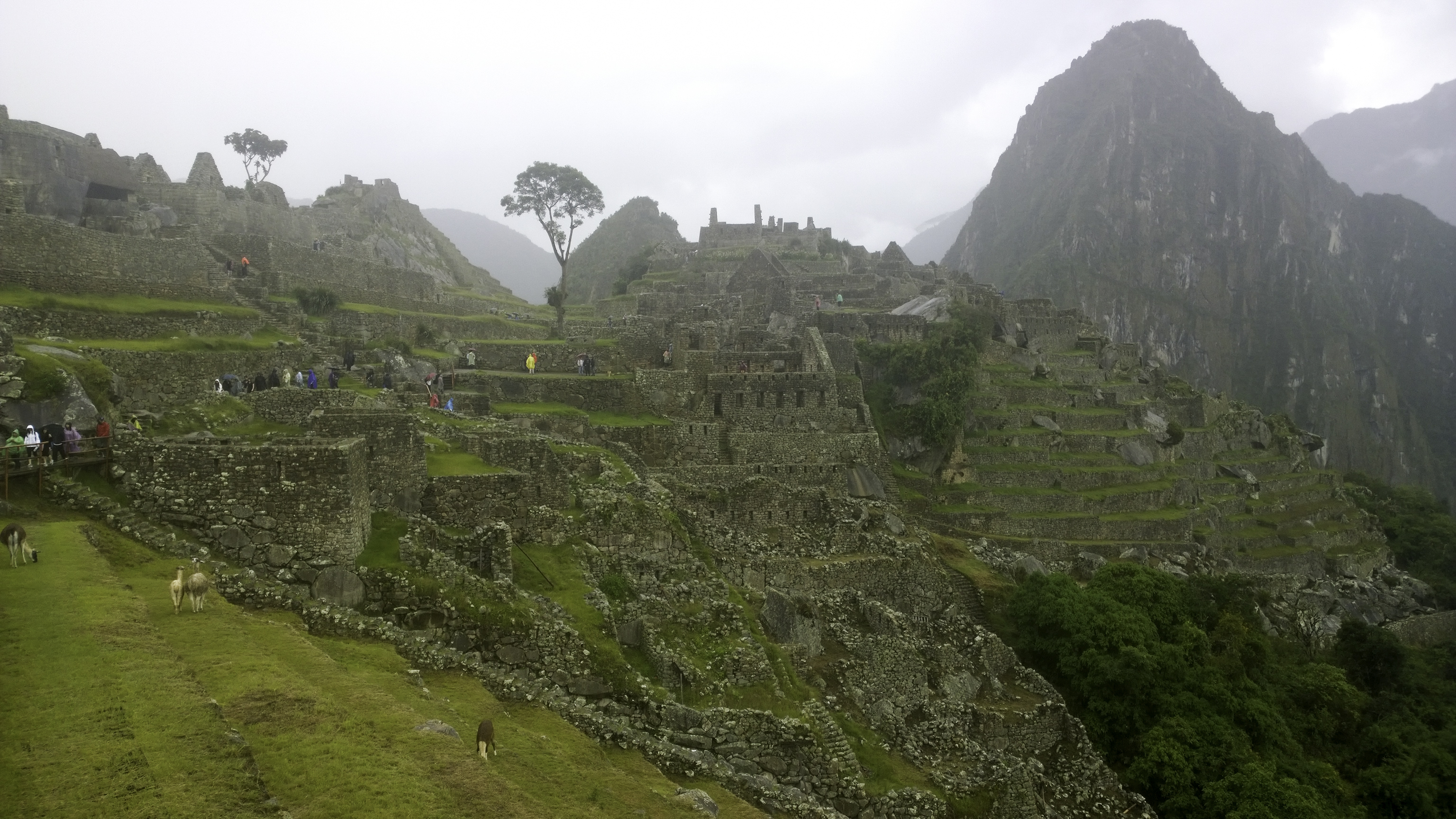 I retraced the route and went back to Santa Maria the same day. I arrived at hydroecletrico at around 5pm. There was only one combi still waiting there. I would recommend getting there earlier. There's nothing at hydroecletrico. You don't want to get stranded there. There's not a lot of lodging options at Santa Teresa, and at 7pm they were all full. So I had to take another combi to Santa Maria. After I finally settled down, I played some volleyball (!) with locals and some Brazilian tourists. The game was fun and locals played really well. There's one Brazilian though, who kept rushing to the front row and hit balls that were not set to him. It drove me nuts.
Bottom Line
For me, Machu Picchu trip is more of a "been there, done that" kind of experience. Getting there is a PITA. The ticket is expensive, and everything in Cusco and Machupicchu Pueblo is overpriced.
---